Darsweil Rogers, Managing Partner & Co-Founder
Darsweil specializes in organizational Executive Coaching, Consulting & Group Management Training.  His clients are executives and business owners and institutions.  He has 30+ years of experience and business skills that he acquired while working on Wall Street with JP Morgan Chase & Co. where he learned how to manage businesses and motivate employees to become their best and develop an effective, efficient, productive business team.
In 2013, Darsweil was appointed by the Fayetteville City Council to serve a 4-year term as a Commissioner on the Fayetteville Public Works Commission. He currently serves as Chair of the $1.1 Billion in asset provider of electric, water and wastewater services to over 120,000 customers.  Darsweil also serves on the board and as treasurer of the Greater Fayetteville Chamber of Commerce and on the board of the Fayetteville Downtown Alliance. Darsweil hosts a weekly radio program, "Growing Your Business Today," heard on 1600 AM WIDU in Fayetteville NC and on the web at www.widuradio.com every Friday morning from 9 -10 a.m.
Darsweil has general management & marketing, strategic planning, corporate banking, organizational development and risk-management experience.  He has worked and been involved in industries, such as hospitality, contract manufacturing, information management and processing, wholesale distribution, funeral services, and financial services. He has advised hundreds of businesses on organizational development, leadership, effective management, financings, risk and insurance in diverse industries across the United States and arranged over $1 Billion in financing.
David Pistrui, Ph.D., Co-Founder & Partner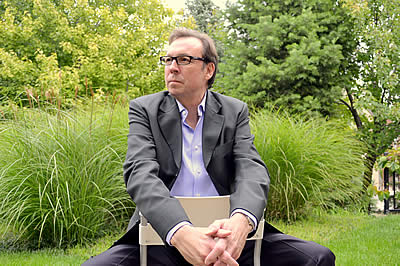 David is an executive, entrepreneur, and educator with over 35 years of experience serving the corporate, nonprofit, and education sectors.  David has held corporate leadership positions with VideoCart, MediaOne, Parade Publications, Time Incorporated, and Purex Industries.
In 1993, David founded Acumen Dynamics, LLC, a global advisory firm.  He has worked with a wide range of organizations including KPMG, Motorola, Wrigley, IBM, Comarch, GrubHub, Target Training International, Minnetronix, Seguin Services, Cleversafe, Siemans, Dentsu, Nano Dynamics, and the Nass Group, among many others.
David has served as an economic advisor to the states of North Carolina and Illinois, Austrian Federal Economic Chamber, Austrian Trade Commission, Bahrain Institute of Banking and Finance, AutoCluster Styira, Austrian Economics Center, and Family Firm Institute.
David has held faculty appointments at Fayetteville State University, Illinois Institute of Technology, DePaul University, Alfred University, and J. J. Strossmayer University.  David has co-authored over 60 publications in the areas of entrepreneurial growth strategies, family business, engineering entrepreneurship, and the cultural impacts on organizational development.
David holds a Ph.D. in Applied Economics (Cum Laude) in Entrepreneurship and Strategy from Universitat Autonoma de Barcelona, Spain, and a Ph.D., in Sociology from the University of Bucharest, Romania. He also holds a Master of Arts in Liberal Studies degree from DePaul University (Chicago), and a Bachelor of Business Administration, in Marketing and Economics from Western Michigan University.
Duane Spytman
Duane has a focus on Marketing, Innovation, Technology and Product Develop Implementation.  He is dedicated to improving America's ability to compete in a rapidly changing world.  Previously he was Director of Chassis Engineering Chrysler LCC.
He holds a Masters in Business from University of Detroit Mercy, Director of Masters of Product Development and Masters of Engineering Management, University of Detroit Mercy and a BSME from Oakland University
Darrell Kleinke,  Ph.D.
Darrell has worked as both an instructor and as a practicing engineer. As an instructor, he has taught all levels of mechanical engineering courses, ranging from freshmen courses such as Introduction to Engineering, up to graduate courses in Engineering Architecture. His specialization is in machine design. As a practicing engineer he has over 25 years of automotive engineering experience and holds three United States Patents. As a promoter of the engineering profession, he has worked with the Engineering Society of Detroit to deliver licensing review seminars over the past 15 years. His research interests include collaborative projects with health care professionals to develop assistive technologies for the disabled community. He is also investigating techniques to foster innovative design methods and to encourage innovation in corporate settings.
Jonathan Weaver, Ph.D.
Jonathan is a Professor of Mechanical Engineering at the University of Detroit Mercy, teaches a variety of courses – including courses on innovation/creativity, systems engineering, systems architecture, design of experiments, robotics, computer aided engineering, and the product development process. He holds a BSME degree from Virginia Tech, and MS and Ph.D. degrees in mechanical engineering from Rensselaer Polytechnic Institute. He serves as the co-curriculum director for the Masters in Product Development Program and is a Kern Entrepreneurship Education Network Fellow. His consulting work involves helping practicing engineers learn systematic innovation techniques that enable them to routinely generate and implement high-value, innovative ideas.
Sandy Dietrich, Ph.D
Sandy has over thirty years of automotive and medical device manufacturing experience with Ford, GM, Terumo Medical and other suppliers. She has held both engineering and leadership positions in all phases of product design, development, and manufacture. Much of her experience involved leading organizational change efforts from shop-floor operators to senior level executives.
She is currently serving on two boards, the Kettering University Alumni and the nonprofit VEA Foundation. In addition, she has been part of the Industry 4.0 Summit Committee which brings together industry, academia and government with the goal of capitalizing on the rapid technological changes impacting organizations.
Last year Sandy moved to Florida to be closer to her aging parents. She and her husband share their home with their 32-year-old Amazon parrot and six-year old cat.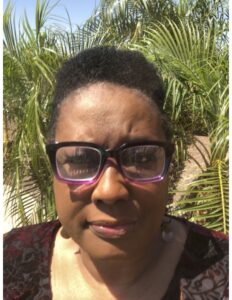 Dorothea L. Williams
Dorothea Williams spent more than 24 years in public education.  She taught both general, alternative and special education in elementary, middle and high school in California and Texas.  However, she spent most of her career in secondary education.  Dorothea started her work in education as a classroom assistant and later became a teacher. She was a teacher, vice-principal, and district office Coordinator.  She served on and chaired many district committees and facilitated a variety of workshops.  She has a deep understanding of curriculum and instruction, equity, diversity, and social emotional learning.
She has been working in the educational consulting space for the last 20 years.  She has worked for several educational consulting companies and served as the Director of Urban Accounts.  Dorothea has been providing research based educational consulting services for to schools and districts at all levels of the organization.  She believes schools and districts become successful through the collective efforts of, teachers, students, staff, administrators and parents who are the key to academic success for all students.  Dorothea strongly believes, when you support districts and schools in their efforts to support the teaching and learning process by improving teacher quality and student engagement, "student growth is maximized for every student".
Dorothea has an Master's of Arts degree from Azusa Pacific University in Educational Leadership, Master's of Arts degree from the University of San Francisco, and an undergraduate degree from California State University, Los Angeles in Liberal Studies.
Brenda F. Hunt
Brenda is an experienced HR catalyst who partners with senior leadership to influence and supports' operational effectiveness through employee & management engagement. She has a unique portfolio of experience and expertise and an innate ability to help leaders crystallize bold visions, accurately assessing current state and build tailored, data-informed strategies that translate vision into successful, sustainable outcomes that align employees with operational outcomes.  A few of her engagements include leading HR redesign and transformational changes, policy development and compliance design proactive, employee/labor relation planning, talent management and staffing effectiveness leadership with crisis and business management, employee relations/labor relation planning, successful deployment and separation planning.
With over 25 years of solid Human Resources experiences, Brenda has a Bachelor's degree in Human Resources Management from Spring Arbor College and a Masters' degree in Counseling Education from Wayne State University. She is a Certified Behavioral Based interviewer and a certified trainer with Myers' Briggs.