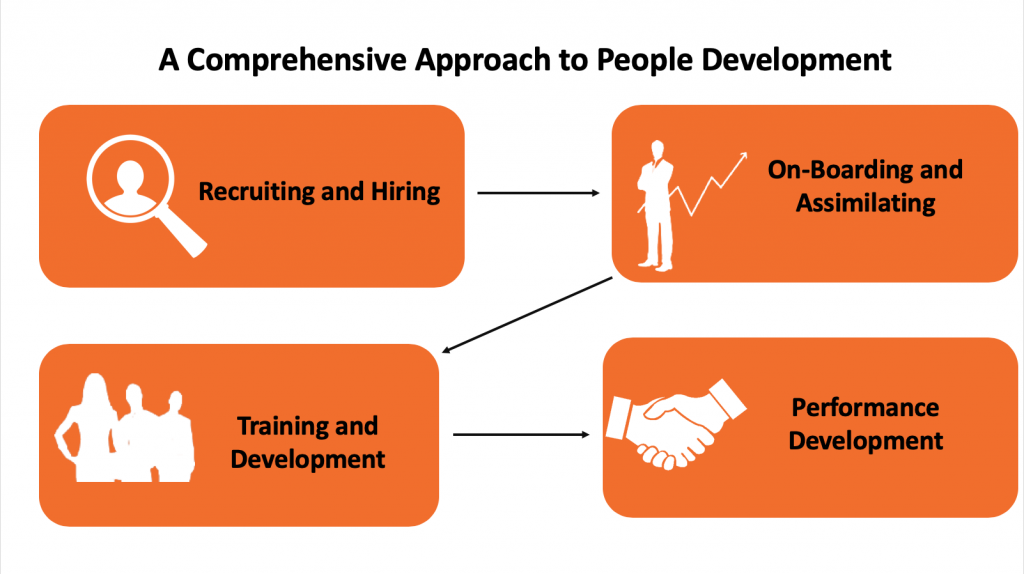 The sustainable competitive advantage for organizations in the 21st century is cultivating the right people, with the right skills and motivations and putting them in the right jobs to succeed.  This does not happen by accident.  We support development of your human talent at all levels of the organization from recruiting, hiring, on-boarding and ongoing development.  We accomplish this through a combination of coaching and workshops focused on the following:
Improving individual awareness of personal strengths and weakness
Gaining a greater appreciation of the competencies of others and how to leverage the talents of others.  
Development of comprehensive plans to improves skills most important for superior performance in the job
Assisting organizations leveraging data-driven assessment in creating

Effective job benchmarks
Improving the on-boarding of new hires
Development of training and development programs
Our advisors are certified as behavioral analyst and driving forces (motivations) analyst thereby providing our clients with 21st century insights into the develop of the right talent.  Contact us at info@cfpinnovation.com for more information.