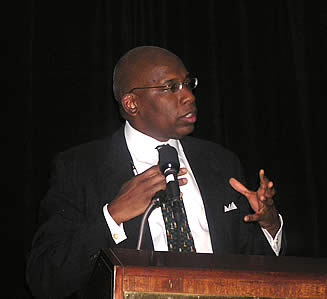 Managing Partner of Cape Fear Partners,  specializes in organizational Executive Coaching, Consulting & Group Management Training.  His clients are executives and business owners and institutions.  He has 30+ years of experience and business skills that he acquired while working on Wall Street with JP Morgan Chase & Co. where he learned how to manage businesses and motivate employees to become their best and develop an effective, efficient, productive business team.
In 2013, Darsweil was appointed by the Fayetteville City Council to serve a 4-year term as a Commissioner on the Fayetteville Public Works Commission. He currently serves as Chair of the $1.1 Billion in asset provider of electric, water and wastewater services to over 120,000 customers.  Darsweil also serves on the board and as treasurer of the Greater Fayetteville Chamber of Commerce and on the board of the Fayetteville Downtown Alliance.
Darsweil hosts a weekly radio program, "Growing Your Business Today," heard on 1600 AM WIDU in Fayetteville NC and on the web at www.widuradio.com every Friday morning from 9 -10 a.m.
Darsweil has general management & marketing, strategic planning, corporate banking, organizational development and risk-management experience.  He has worked and been involved in industries, such as hospitality, contract manufacturing, information management and processing, wholesale distribution, funeral services, and financial services. He has advised hundreds of businesses on organizational development, leadership, effective management, financings, risk and insurance in diverse industries across the United States and arranged over $1 Billion in financing.